Manchester is a blooming city with lot of things going on, economy and population keep growing and developing.
City Centre closed to shopping area Arndale and financial centre Spinningfields, which many Hong Kong people preferred, local people rather stay in Great Manchester with 10 to 15 minutes drive to the city.
Population in young in Manchester, and have a few universities within top ranking including University of Manchester, Metropolitan University, Salford University.
曼徹斯特(Manchester)是一座繁華的城市,發展蓬勃,經濟和人口不斷增長與發展。
市中心靠近購物區Arndale和金融中心Spinningfields,這是許多香港人首選的地方,當地人寧願住在大曼徹斯特,駕駛車程10到15分鐘即可到達市區。
年青的人口年齡層於曼徹斯特,市內包括曼徹斯特大學,大都會大學,索爾福德大學在內的幾所大學均名列前茅。
The Northern Powerhouse
The beating heart of the North of England, Manchester is the largest and fastest-growing economy outside the capital and its secondary financial hub. More than five million people go to work within a 30-mile radius of Manchester, while the city itself is home to some 350,000 employers, including 80 FTSE 100 companies.
Manchester has been named the best place in the UK to establish a new headquarters, with global firms such as the Bank of New York Mellon having set up shop in the city. Rising prices in London are also seeing more UK firms decentralize their operations and relocate to the more affordable city that's just two hours away by train, notably the BBC.
With over £3 billion committed to real estate infrastructure, and further investment in transport and other areas through the British Government's Northern Powerhouse initiative, Manchester will become ever more attractive to businesses and entrepreneurs in the years ahead.
政府的英國中部長遠經濟引擎

曼徹斯特是英格蘭北部最活躍的城市,是倫敦以外規模最大、發展最快的經濟體。 曼徹斯特市30英里範圍內有超過500萬在職人士,而曼徹斯特市本身擁有約35萬名僱主,其中包括八十家FTSE及過百家公司。
曼徹斯特已被評為英國設立新總部的最佳地點,紐約銀行、梅隆銀行等國際性商業機構已在曼徹斯特設立了辦事處。 倫敦的物價上漲也使越來越多的英國公司有效調整業務,並將其營運搬遷至距離火車僅兩小時路程的最有成本效益城市,其中一家是知名的英國廣播公司(BBC)。
憑藉超過30億英鎊的房地產基礎設施投資,以及通過英國政府的北部宏大計劃在交通和其他領域的進一步投資,曼徹斯特將對未來的企業和企業家更具吸引力。
The UK's most livable city
Manchester has more to offer than business and investment prospects. Named the most livable city in the United Kingdom by the Economist Intelligence Unit for six years running, Manchester appeals to people from all walks of life. Families with children are spoiled for choice with many highly-rated schools and colleges and no less than five universities in the city region, while the large student population maintains Manchester's decades-long reputation as a capital of nightlife, art and culture in Europe.
Crescent is an excellent project, which has all weathered heated swimming pool. Although there are only very few development now having this amenity, foreseeable will be very welcomed by tenants and become more popular.
英國最宜居的城市
曼徹斯特所能提供的不僅僅是商業和投資前景,更連續六年被《經濟達人》情報部評為英國最宜居的城市,曼徹斯特吸引了各行各業的專業人材。 擁有小孩的家庭更可在城市中許多一流的學校和不少於五所的知名大學中挑選報讀,而大量年青有活力的學生則保持了曼徹斯特數十年來在歐洲夜色、藝術和文化之都的聲譽。
項目Crescent,儘管現時極少數的開發項目具有這種休閒便利性的游泳池等設施,但是可以預見的將受到住客和租戶的熱愛,該發展並變得越來越受當地歡迎和熱捧。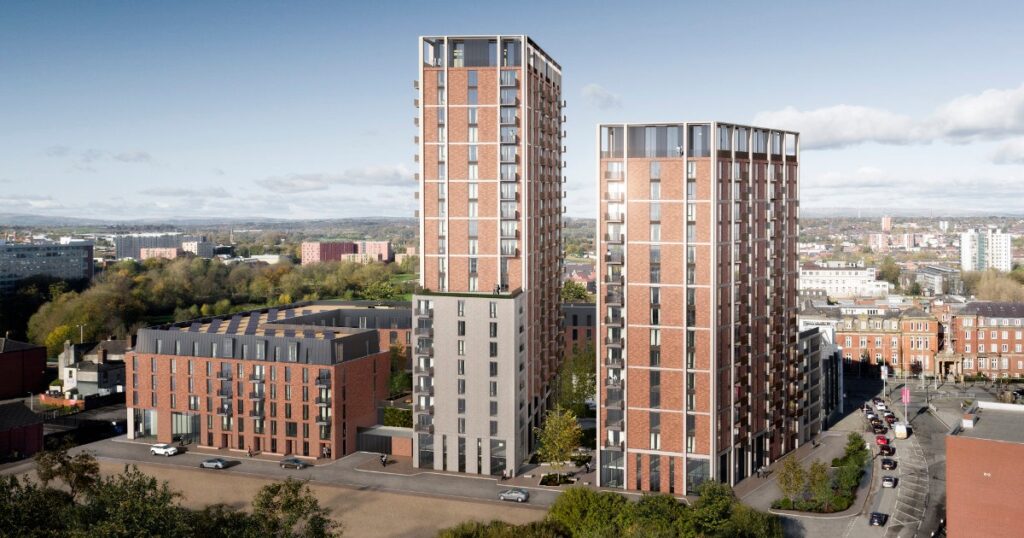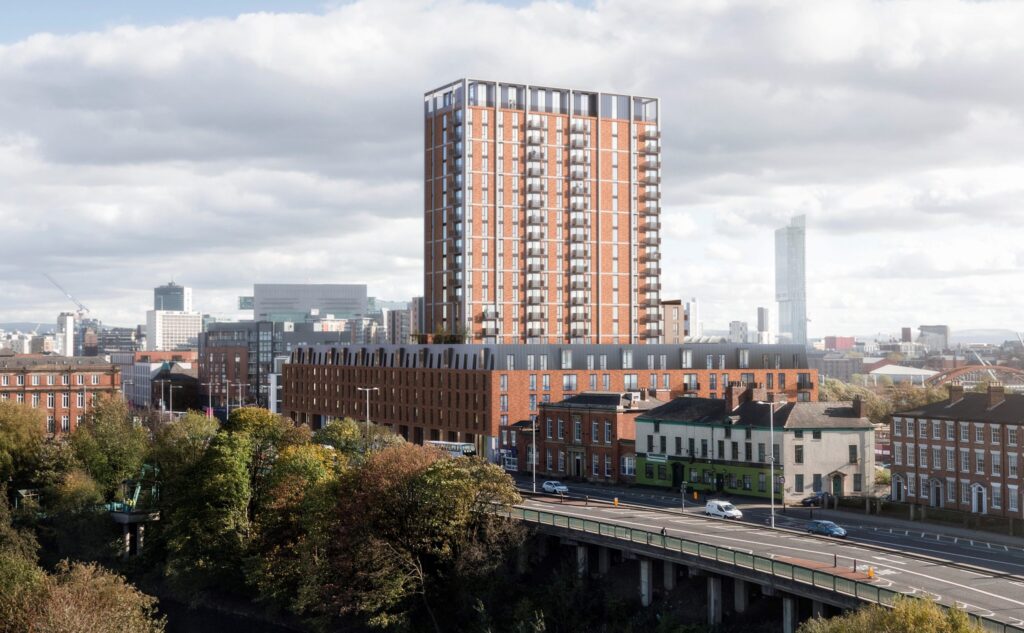 Bridgewater Wharf is developed in Salford, with waterfront.
Bridgewater Wharf在索爾福德(Salford)開發及於海濱地帶。
Bridgewater front的單位最為實惠。 從該站點到BBC Media市的電車車程僅10分鐘,到市區的交通約20分鐘,非常方便。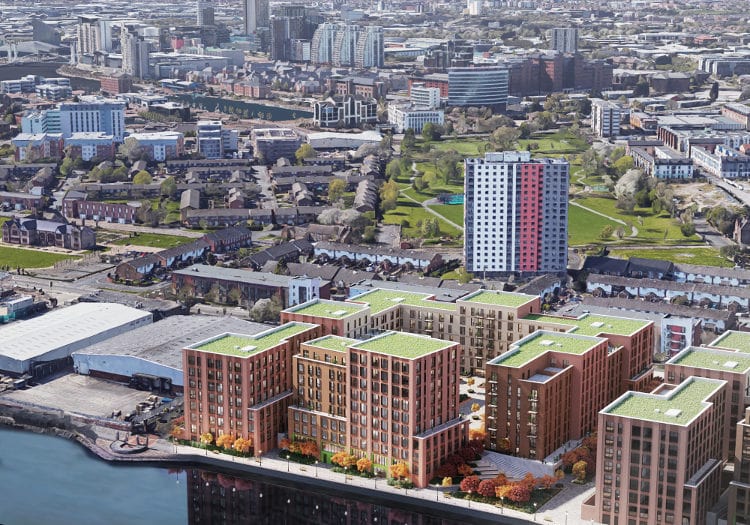 The units in Bridgewater front is very affordable. The transportation from this site to BBC Media city is only 10 minutes by tram and to the city is around 20 minutes, is very convenient.
Deansgate square is the landmark project in the city centre next to Deansgate station. This luxury project have swimming pool and spacious design. 4 Towers next to train station, provide a fantastic city view units.
Deansgate Square是Deansgate站旁的市中心地標項目。 這個豪華項目有游泳池和寬敞的設計。 火車站旁邊的四個塔樓,提供夢幻般的城市景觀元素。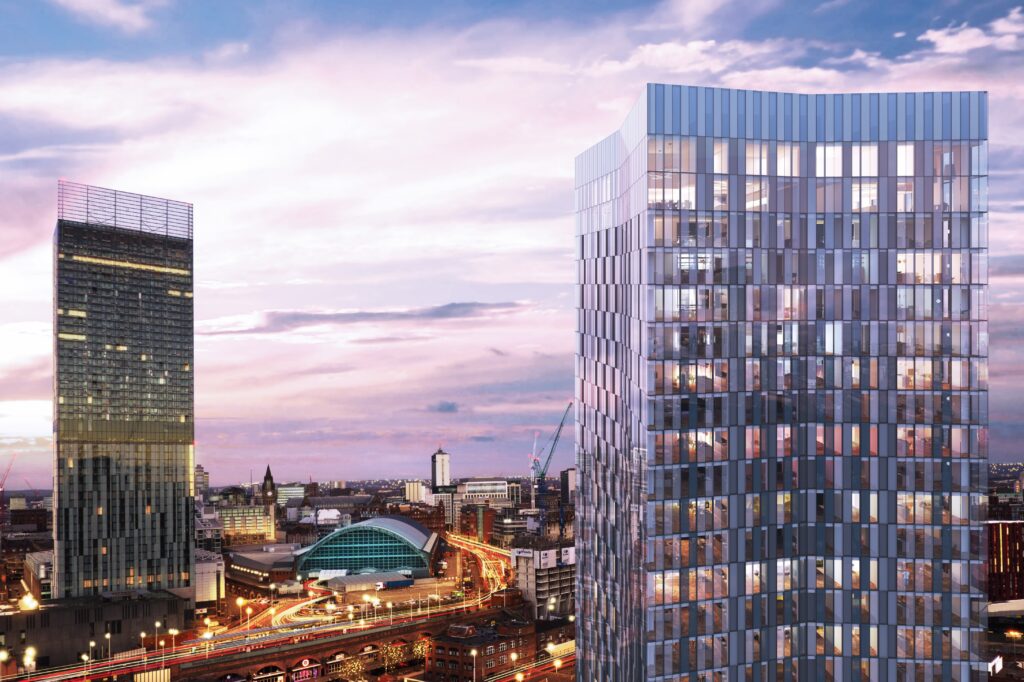 We offer plenty of selected projects with excellent value for investors and own occupation. Contact us today.
我們為投資者提供多個優質選擇,今天就與我們聯絡。